glass showers
tailor-made by the expert
Our glass showers are designer oases of well-being!
We can produce frameless shower units as wall, corner, quadrant and pentagon showers, 'tailor-made' and with rotating, swinging, sliding or folding doors. Individual glass showers and high-quality fittings turn the bathroom into a designed 'oasis of well-being'. Glass ensures a pleasantly lit atmosphere and an elegant ambience.
If required, we add a high-quality surface coating to your glass shower.
The functional layer protects against the accumulation of dirt and corrosion, making smooth surfaces dirt-repellent and easy to clean. In extensive testing, TÜV simulated a working life of ten years, which the coating withstood almost without any loss of efficiency. Organic (e.g. soap) and non-organic dirt (e.g. limescale or salty air) hardly ever stick and can be removed very easily.
Popular finishing techniques for creating an individual shower ambience are sandblasting, laser engraving or enamelling.
You can find lots of examples of glass showers, mirrors and bathroom glass in our current catalogue.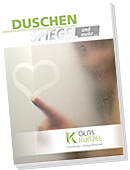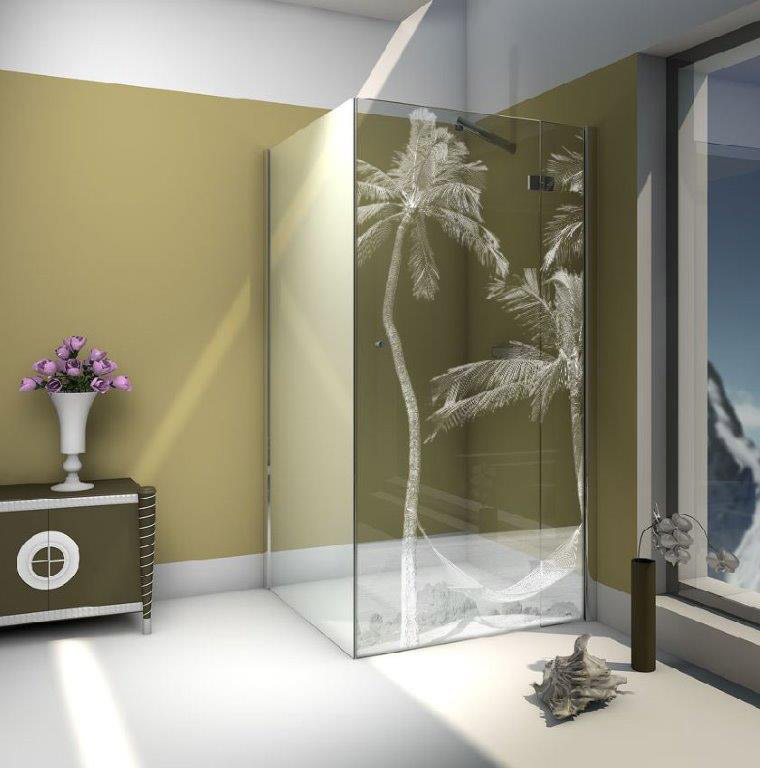 If required, we also produce individual motifs according to the customer's specifications!